Marquee Marriage halls Business in Pakistan
Marriage hall business  in Pakistan has been a glooming business in recent years and has proven to be profitable in major cities due to increase in population and major effect changing life style pattern. These days most of the traditional marriage halls are being converted into Banquets or Marquee due to the change in trend and clients preferences. The increase in the number of banquets is due to the convenience it provide to the hosts, protection against weather conditions and eye-catching ambiance with respect to the event theme. Banquet Hall is proposed to be established at a location that has convenient parking space, preferably in proximity to other marquee or banquet halls and has easy public access. Major cities like Karachi, Hyderabad, Sukkur, Larkana, Multan, Lahore, Gujranwala, Faisalabad, Sialkot, Gujrat, Rawalpindi, Peshawar, Hub and Quetta etc. are suitable to house the project.
This Project include one Banquet Hall to host 500 number of guests per event.
Capacity; Optimum capacity 360 events and initial utilization will be 40 % annually.
Total Cost Estimates is Rs. 51.85 million with fixed investment Rs. 50.07 million and working capital Rs.1.78 million
Given the cost assumptions IRR and payback are 36 % and 3.21 years respectively
The most critical considerations or factors for success of the project are:
Most significant consideration(s)
Aesthetically designed Banquet Halls with the flexibility to customize with respect to event theme.
Easy access to facility and parking space.
Ensure excellence through trained staff with a passion to host quality events.
Quality of fixture and accessories.
Equally important factor(s)
Strong relationship with local event & wedding planners.
Strong relationship with local businesses and corporate planners.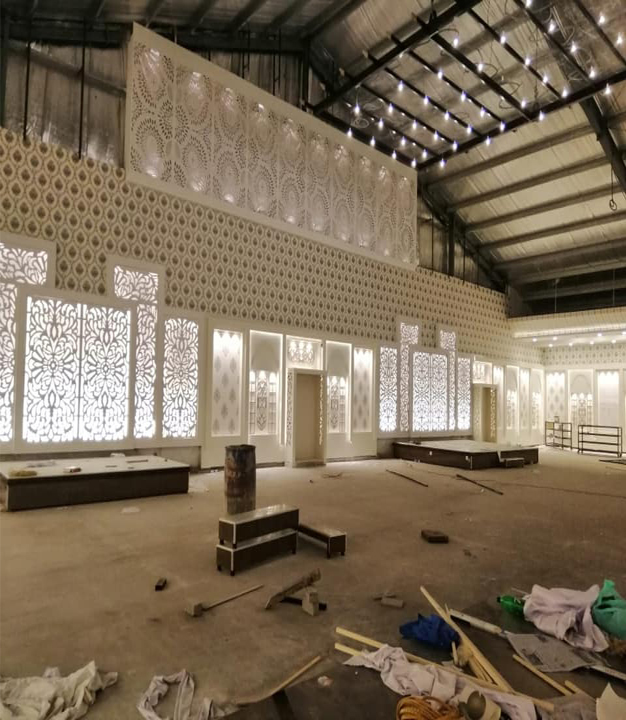 What is Marquee Structure  Frame
Two type of marquee structure used in Pakistan
Aluminum structure and Steel Structure marquee
ALUMINUM MARQUEE
This type of commercial tent has gable ends and is ideal for rental base land its common used for outdoor wedding and cooperate event this type of tent install in 3days and moved  if require. This kind of marquee can be erected on almost any surface and adjacent to buildings or annexes tents. This type of marquee Tent range which offers spans up to 30m with either elastic or bar tension roof system.Ideal for outdoor weddings and corporate events.
Its structure  life 20 year and cover fabric life is 5 year.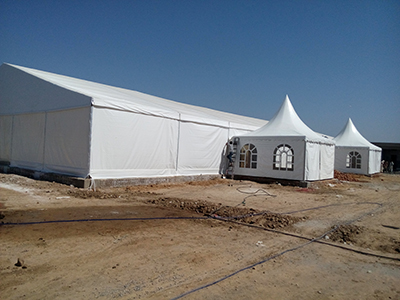 STEEL MARQUEEE
PEB' Steel Marquee are ideal for Marquee wedding hall remarkable commercial buildings such as shopping malls, supermarkets and wide-span low-rise buildings. Some of the key advantages of PEB Steel Building include economical in cost, factory-controlled quality, durability, longevity, flexibility in expansion, environmentally friendly, faster installation, etc. Pre-engineered steel buildings are used for diverse applications such as factories, warehouses, showrooms, supermarkets, aircraft hangars, metro stations, offices, shopping malls, schools, hospitals, community buildings and many more.
Steel Structure marquee is much cheaper then imported aluminum Frame marquee tent and steel structure is ideal if you have your own land its life is approximately 25year and cover sheet 15 year